Alaska 1031 Exchange Advisors
Corcapa 1031 Advisors – 1031 DST Exchange Alaska.
Alaska 1031 Exchange Specialists
Experience, integrity and guidance is what has earned Corcapa 1031 Advisors a quality reputation in the replacement property industry and 1031 DST Exchange services.
Corcapa 1031 Advisors has an exclusively focus on investments for 1031 tax deferred exchanges.
For over a decade, Corcapa 1031 Advisors has helped investors in Alaska and the entire United States diversify their financial goals through alternative real estate investments such as Delaware Statutory Trust (DST) and Tenant in Common (TIC) properties for 1031 exchanges. Our goal is to fully understand the client needs and then search the syndicated real estate market for like kind replacement properties that meet their investment requirements, defer taxes and grow wealth.
Contact a Corcapa 1031 Advisor for more information 1031 DST Properties in Alaska, the 1031 Exchange process and if it is right for you.
Alaska 1031 Advisor
Let us guide you in finding the best 1031 exchange replacement property for your 1031 Exchange.
Under Christina's guidance since 2004, Corcapa 1031 Advisors has had clients participate in over $2 billion worth of securitized 1031 real estate investment offerings directly and indirectly as TICs and DSTs

500 1031 Exchange Transactions

14 Years Exclusive Focus on 1031 Tax Deferred Exchanges

We Have Investment Clients in Over 27 States

Dozens of Client Referrals
Potential Benefits of 1031 DST Exchange
1031 Exchange in the form of Delaware Statutory Trust
Lower Minimum Investments

No Individual Annual LLC Filings

Potentially Greater Cash Flow
Request Alaska 1031 DST Exchange Property Listings
Browse replacement property offerings for your 1031 exchange.

Register
Prospective clients can register to receive current 1031 DST property listings.

Browse Properties
Once approved, you can login anytime and view current 1031 investment properties.

1031 Advisor Guidance
Our knowlegeable team will provide guidance and provide recommendations based on your goals.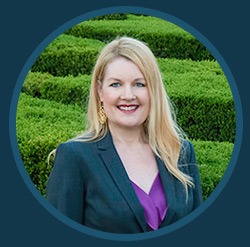 "I have personally completed over 400 fractional real estate transactions in excess of $400,000,000 in my 14 year career – making our firm one of the premier 1031 exchange into DSTs and TICs firms in the United States. We have clients in 27 states."
– Christina Nielson, Corcapa 1031 Advisors President
Client Testimonials
Client centered customer service, hard work and professionalism is what distinguishes us in the marketplace.
With clients in 27 states and dozens of client referrals, Corcapa 1031 Advisors serves Alaska investors with DST solutions and is proud to have helped clients with 1031 DST investment properties in:
Corcapa 1031 Advisors - 1031 DST Services in Alaska
Want to learn more about the 1031 Exchange Process? Contact us for experienced guidance.