Kansas 1031 Exchange Real Estate Advisory Firm
Kansas investments properties in the form of a 1031 Exchange
With over 14 years exclusive focus on 1031 tax-deferred 1031 exchange and over 400+ fractional real estate transactions, Corcapa 1031 Advisors proudly serves Kansas investors looking to diversify their portfolio with alternative real estate investment.
We specialize in 1031 Exchange Replacement Property in the form of Delaware Statutory Trust (DST) investments and Tenants in Common (TIC) Investments which are appropriate for 1031 tax-deferred exchanges.
Corcapa 1031 Advisors and its team members will work tirelessly to learn about you and your goals and create opportunities, creatively finding solutions tailored to your needs.
Why Consider a 1031 DST Exchange?
Real Estate Diversification
Limited Personal Liability
Lower Minimum Investments
Speak With A Qualified 1031 Advisor
Corcapa 1031 Advisors are 1031 exchange and alternative investment specialists helping investors diversify their portfolio with alternative real estate investments and 1031 Exchange Replacement Property.
President of Corcapa 1031 Advisors, Christina Nielson, has over a decade of experience specializing in 1031 Exchange Replacement Property and tax-deferred 1031 exchanges in Kansas and throughout the United States.
Christina works closely with Kansas investor clients to find solutions which meet their investment objectives. She has helped investors purchase an approximate total of $100 million of securitized real estate and is a consistent top producer for her broker dealer.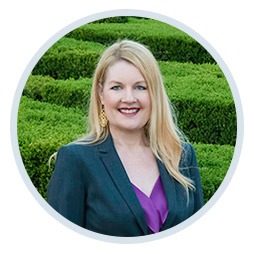 "I have personally completed over 400 fractional real estate transactions in excess of $400,000,000 in my 14 year career – making our firm one of the premier 1031 exchange into DSTs and TICs firms in the United States. We have clients in 27 states."
– Christina Nielson, Corcapa 1031 Advisors President
1031 Exchange Property Types
There is a variety of 1031 exchange property types eligible for a like-kind exchange





Request Current 1031 DST Exchange Property Listings
Browse Kansas replacement property offerings and the for your 1031 Exchange.

Register
Prospective clients can register to receive current 1031 Exchange property listings.

Browse Properties
Once approved, you can login anytime and view current 1031 investment properties.

1031 Advisor Guidance
Our qualified team will provide guidance and make recommendations based on your goals.
Client Testimonials
Client centered customer service, hard work and professionalism is what distinguishes us in the marketplace.
With dozens of client referrals, Corcapa 1031 Advisors serves Kansas investors with DST solutions and has helped clients with 1031 DST exchange properties in: