** These testimonials may not be representative of the experience of other customers.
** The testimonial is no guarantee of future performance or success.
** Each testimonial is one of Christina's personal clients, and no client has been paid for any testimonial.
"I've been so happy with the sponsor and they have been a joy to interact with as well. and.. THANK YOU again!"
Investor in Los Angeles, CA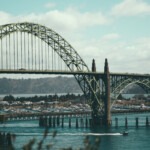 "Thank you for everything Christina, I'd say it was a pretty smooth operation. Looking forward to the next one. I'll be in touch when we get some action on the vacation rental."
Investor in Oregon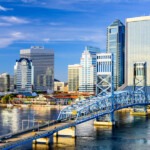 "I was referred to Corcapa. As a new 1031 exchanger and having made many phone calls and e-mails to various replacement property advisors while overcoming the learning curve involved, I finally found the person who could answer ALL of my questions, provide ethical and intuitive advice and help me blaze a path through the darkness. Christina is well-versed and well-educated. She won't abandon you in mid-stream. She'll get right back to you on all of your concerns and she works very hard while doing it. You can trust Christina Nielson. In the end, when your exchange is successfully completed,you may even be able to call her 'friend'."
Investor in Florida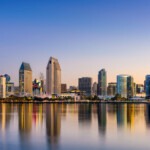 "Hello Christina, This is great! Thank you for assisting us with the various forms we needed to fill out and for your professionalism and attention to detail. We are very happy to be working with you and Corcapa Advisors."
Investor in Chula Vista, California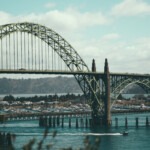 "I am truly fortunate to have known, and worked with, Christina for many years. I respect her immensely and know that I can always count on her to assist my clients in finding suitable replacement properties for their 1031 exchange transactions. She is a true professional and always makes sure that ample due diligence is performed on any and all properties before making any recommendations to her clients. Christina is without questions one of the most knowledgeable and valuable resources in our entire industry. I would highly recommend her to all of my clients and colleagues."
Investor in Los Angeles, CA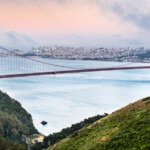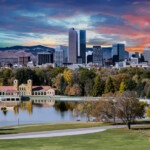 "I meet Christina about 8 years ago while researching fractional ownerships in large apartment complexes. I wanted to get out of the day-to-day issues of owner managed investment real estate and leverage up long held property. I also have an aversion to minimize paying taxes (legally) I am also a cautious conservative and skeptical person whom was looking for a group that had a good track record thru the last property downturn and recession. I finally decided it was time to try this type of property investment and talked to Christina as well as others offering this type of product. After numerous conversations I decided that she was the most qualified to meet my expectations as well as cautious concerns. We have just completed three transactions that were flawless and exactly as promised. Her knowledge of the products and economic analysis of the various properties was superior and highly professional. She took the time to know my requirements and personality to provide the products that fit my personal investment needs."
Investor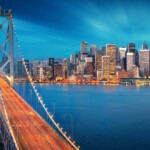 "It's wonderful to know that we have landed such a great investment. Thank you helping us acquiring it."
Investor in Silicon Valley, CA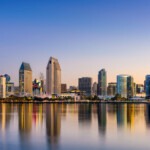 "I wanted to send a personal thank you for taking so much time helping my clients Roger close the 1031 deals. I wanted to provide you with the feedback that they were extremely pleased with your high level of service, and they truly appreciated all the patience you showed with them.
I look forward to continuing to work with you on behalf of them and other clients in the future."
Investor in San Diego, CA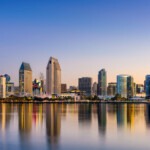 "Thanks so much for the good advice and expediting the closings. We will be in touch."
Investor in San Diego, California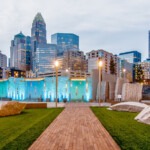 "I gave your name and number to a prospective client. We have the same accountant and he's just closed escrow. I told him you would be a great person to work with and highly recommended you."
Investor in North Carolina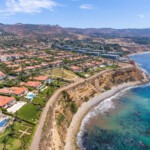 "I received closing documents this afternoon. The entire transaction was so smooth and expeditious. Thank you for all of your assistance with this purchase. We look forward to working with you again in the future. Stay healthy and safe. Best early wishes for a wonderful holiday season too."
Investor in Palos Verdes, CA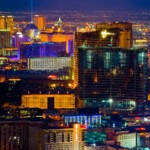 "I keep meaning to send you an email, as well. We are THRILLED with the DST's!! Beyond thrilled, actually. I've sent along your contact info to a couple of my friends but they're still thinking. Hopefully they'll be in touch at some point. Sure beats owning directly! Thanks again for everything."
Investor in Nevada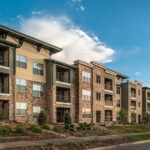 "Good morning Christina! Thank you again for all of your work and for taking the time to explain. You certainly have a wealth of knowledge and understanding and generosity. Our best to you."
Investor in San Diego, CA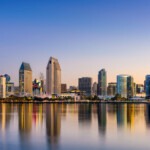 "Thanks for the update and for all your hard work, getting these done for us! I have two friends that I have been speaking about the DST and they are all long time rental owners looking to get out. Will let them know about you and Corcapa! Thanks again and talk to you soon!"
Investor in La Mesa, California